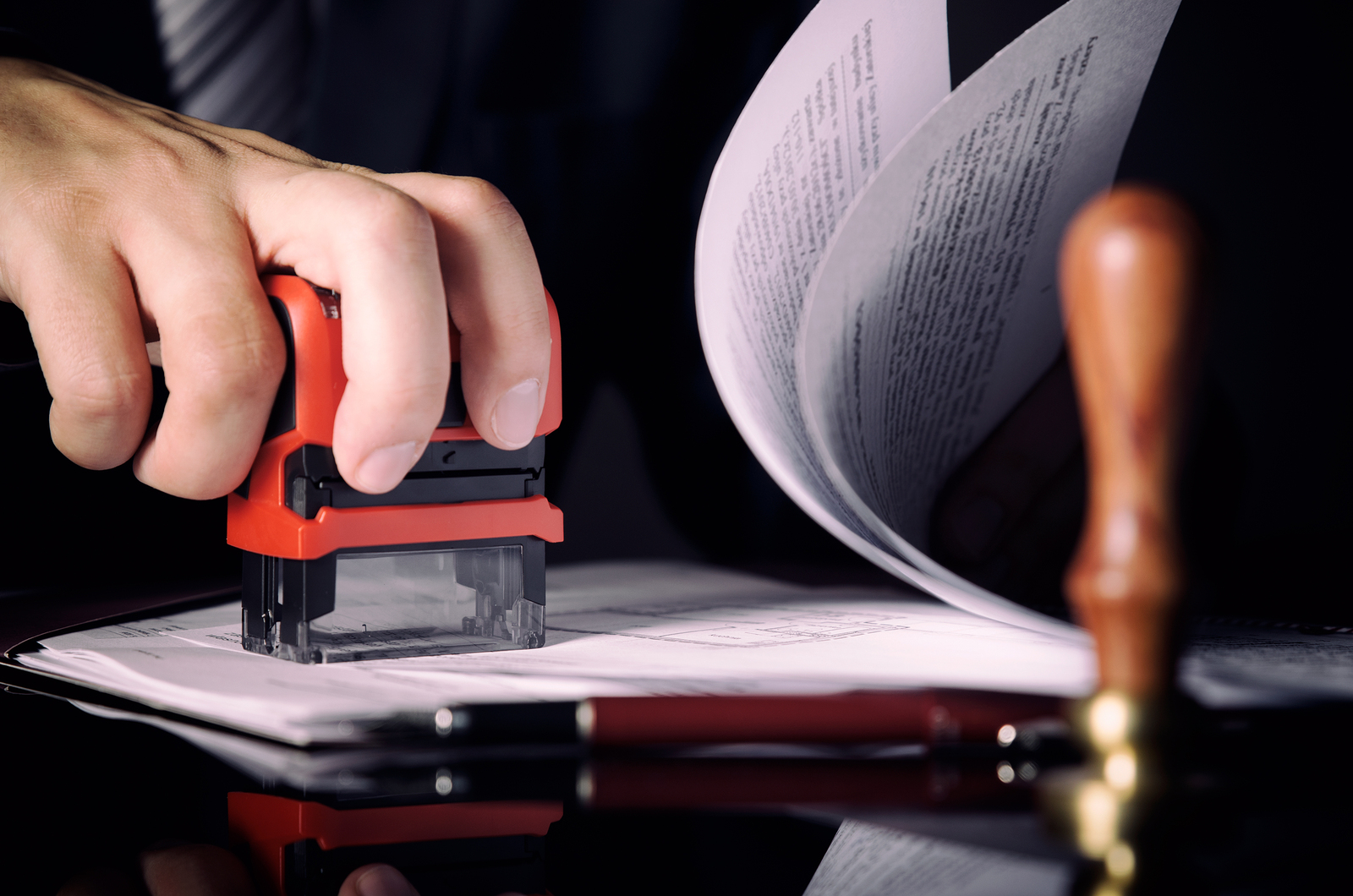 Public Notary or Notary Public are familiar terms when it comes to verifying the legality of documents. Duties of a notary public can tie into many legal formalities, but whatever the kind of document or transaction, they center around authentication or attestation of oath.
What Does a Notary Stamp Mean?
A notary's stamp can be a physical impression from a crimping embosser or an inked stamp. It minimizes fraud in legal documents by attesting to signatures and administered oaths. Generally, notary seal and notary stamp are the same thing and people often use the term notary stamp as a reference to a raised or embossing seal.
Who is a Notary Public?
A Notary Public is an agent of state government able to certify legal documents, administer oaths and affirmations, sign important documents, and in some states, to write depositions, affidavits, and testify as a witness. The origin of notary public is ancient Rome. During that time, only a handful of people could read and write, so these notaries served to ensure binding agreements could be made. Now, you can find notary services easily for a small fee.
What Are the Duties of a Notary Public?
A notary public has two main responsibilities. One is the signature attestation that must be done face-to-face and the other is attesting documents to minimize fraud. In order for a document to be notarized, the signer must personally be in front of the notary public. In some states, another person can come on behalf of the signer if the signer can't visit or be visited by a notary as a result of illness or injury. 
A notary public can record a sworn oath of authenticity or witness the signing of documents. They have legal authorization to certify documents, take acknowledgments, and administer oaths. Meanwhile, it's noteworthy that notaries exercise no jurisdiction or power in criminal cases.
The Notarizing Process
The notarizing process is pretty straightforward. First the notary will examine the documents to ensure they're legally binding and not missing information. The customer must present identification and sign the documents with the notary as a witness. The notary then completes the process by dating, sealing or stamping, and signing the document. This face-to-face procedure ensures the authenticity of the signature.
In U.S states, a notary can only seal or stamp next to their signature on a document they're notarizing. Without the right documents provided, notary officials cannot legally stamp and sign. The signature means that the notary official has performed a notarial act, either an acknowledgement or an oath. Finally, the stamp provides proof that the person is a notary. It doesn't authorize any notarial act.