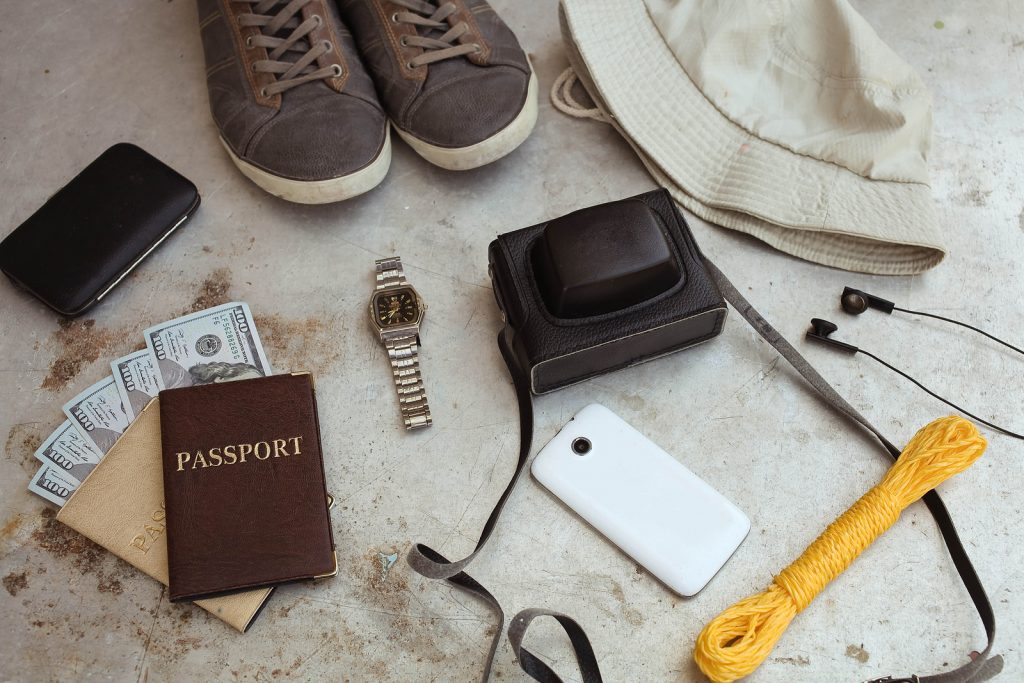 Most people don't like having their passport photo taken. However the following tips should be enough to guide you through the special requirements. Passport dimensions can vary from country to country, here are the requirements of US Passport pictures.
You can get a passport photo from any location specializing in professional passport photos. Technically, it is even possible to take the photo yourself, although the requirements can be hard to meet at home. You need to make that decision based on convenience, your skill, your available equipment and cost. Whichever method you choose make sure you are totally happy with the results before your passport photos are printed.
Tips for a Good Image
Because passports for adults last 10 years, you may want to make an extra special effort in your personal appearance. Plan a trip to the salon for a haircut, color or style. Keep any facial hair groomed and tidy up loose ends on the day of your photo. When applying make-up keep tones neutral, natural and matte, and cover any blemishes with concealer. To prevent bags under your eyes, make sure you get enough sleep the night before your passport photo is taken. This will get you looking your best and produce a more appealing picture.
Keep your clothing simple and avoid bold colors, pastels and contrasting patterns. White is also bad because you'll blend in with the background and makes you look washed out. Go for darker colors for greater contrast.
Passport photo regulations do not allow you to smile. However this doesn't mean you have to look gloomy and down at the mouth. Relax! Think happy thoughts, something that would normally make you smile. Then maintain a neutral expression with both eyes open and mouth closed. You can smile with your eyes, just not your mouth. It's a good idea to take some time to practice your pose in a mirror before you have your photo taken.
Here are Some Basic Passport Photo Guidelines:
Each passport application requires two identical passport pictures.

They must be printed in color on photo-quality media 

For the passport to be accepted, it must be shot within the last six months.

Your picture must be square to the camera without anything obscuring the face.

Clothing should be simple day to day dress.

Polarized glasses are not allowed.

It is possible to wear a headcovering on grounds of religious belief as long as your face is not obstructed. There is extra paperwork for a religious belief exemption.

The picture must be in front of a white screen. 

Your mouth must be closed and your posture is natural with eyes that are open.

The photos must be clear sharp and not have a grainy image otherwise they will be disallowed.

Your head should make up about 50% of the total photo area and should measure between 1 -1 3/8″ from chin to crown. It should be in the center of the picture, level and not looking off to the left of right.

It is possible to wear a hat or headgear on grounds of religious belief as long as your face is not obstructed.

You may wear everyday spectacles in the passport photo; however there should be no glare or reflection that obscures your eyes.

If for medical reasons you wear tinted glasses then you will be allowed to have them on in your pictures. It is possible however that you will be required to provide written proof from your Doctor if asked.

Wearing a uniform in your passport picture is actively discouraged however you can for religious reasons.

On the passport application, specific measurements are listed for the range that your head can be in the photo.
Some Things That Won't Work Include:
It can be difficult to get successful passport photos of children, and most people would argue it's not even worth trying at home. Parents and Grandparents shouldn't be visible in the pictures and any props or posing aids should be totally absent from the final photo.

Digitally manipulating your photos using computer software will result in them being rejected.

It is also likely that pictures from most vending booths will be rejected.

Photos that are a full length body shot of the subject will also be disallowed.

It is impossible to use your own digital camera at home to take your photos if you have a resolution of less than 1 million pixels.

When printing your passport photos, you should go to a professional lab as most home printers cannot produce a satisfactory result.