For decades, the postal service's PO boxes were the way to go if you wanted a separate mailing address. However, we've seen the dramatic growth of private mailboxes within the United States. Why?
Private Mailboxes Offer Privacy
For Business
If you own a business, the last thing you want is for a creditor or unwanted visitor to come knocking on your front door.  Many businesses, whether corporations or home-based businesses, prefer renting a private mailbox to provide them anonymity and protection against unwanted visitors.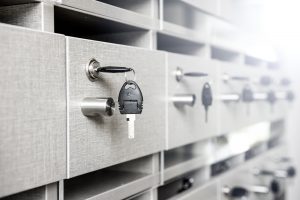 For Individuals
Even if you don't own a business, you may still prefer your privacy.  This is particularly true within the Beverly Hills, Los Angeles area where many people are in the entertainment community. It's important for entertainment industry workers to protect themselves against unwanted approaches.
Accepting Packages
Beyond privacy, a private mailbox also provides package delivery acceptance. We all live very busy lifestyles. More and more, people are ordering things online and waiting for them to arrive.  However, we're not always home and there are no guarantees that a package left at your front door will be there when you return home.  A private mailbox provides the convenience of having your package signed for and kept in a secure area until you are ready to pick it up.
Real Street Address/Scalability
Unlike PO Boxes, a private mailbox allows an individual or business to have a real street address. In fact, this goes to another level as the advantage of having a real address also affords a business look bigger than they may actually be.
For instance, a San Diego attorney who wants to do work in Los Angeles and look high-end may rent a Beverly Hills private mailbox to establish a presence in the area, instead of renting an expensive office or a PO Box.  Similarly, a Beverly Hills consultant who wants to acquire work in the Bay Area may rent a private mailbox for a street address in San Francisco to show they do business in the region.
Private mailboxes are much more affordable than a physical office.  If you have questions about the benefits or costs, please reach out to our Beverly Hills private mailbox specialists.