What Shipping Method Is Fastest?
Fast parcel delivery is a priority whether you're a business needing rapid product delivery or an individual who wants your parcel to arrive quickly. But which shipping method is really the fastest? Choosing the fastest shipping method depends on whether you are sending your parcel domestically or overseas. You may also want to consider and balance the speed of shipping with the cost of sending the parcel. Let's look at different options to help you choose the fastest shipping so you can get your parcel to it's destination sooner.
Domestic or International?
The first question you need to answer is where you want to send your parcel. If you are thinking of sending your parcel domestically, there are many more options available to you for rapid shipping, and at a variety of price points.
If you need the fastest international shipping to send a package overseas urgently, there are fewer options when compared to domestic. However, there are still plenty of options to send your package to an overseas destination and for it to arrive as soon as possible.
USPS
The United States Postal Service can provide several choices for rapid domestic shipping at reasonable prices. However, the USPS doesn't offer guaranteed delivery times on some of its services. It might also be difficult to find a rapid shipping option for parcels headed overseas from USPS.
Shipping Companies
Shipping companies such as FedEx, DHL, and UPS offer a greater variety when it comes to shipping options. Both UPS Express Critical and FedEx International Next Flight shipping allow you to send your package anywhere on the next available flight 24 hours a day, seven days a week. This means that your package gets where it needs to go as soon as possible. However, the costs can be quite high for this kind of urgent shipping. If you want an option that balances both cost and speed of shipping you may have to spend more time looking for the ideal option.
Private Mailboxes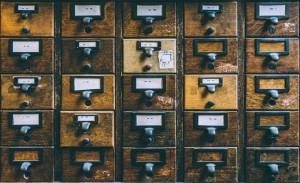 Private mailbox facilities offer the advantage of providing a number of different shipping options from a range of different carriers. With all these options in one place, choosing a private mailbox makes finding the right shipping option easier. Private mailboxes are also ideal if you don't have a lot of time to pack and ship your parcel and you need it to arrive as soon as possible. A private mailbox can provide packing and shipping options according to your budget, needs and preferences. All you need to do is leave the item that you want to be shipped, with instructions for when it should arrive or which company it should be shipped with. With a wealth of resources on hand in regards to different shipping options, a private mailbox can help you get your parcel where it needs to be sooner.
USPS provides rapid and cost effective options for domestic shipping while UPS, DHL and Fed Ex provide express services that get your parcel to its destination as quickly as possible by air, whether it's domestic or international. For a shortcut to finding the fastest way to ship your parcel and full service from packing to shipping, choose a private mailbox facility.