Live Scan and Ink Fingerprinting Frequently Asked Questions
If you've just started a new job or you're applying for a license and need to have a background check done, you have probably been given a Live Scan or ink fingerprinting request. Fortunately, with Live Scan and ink fingerprinting available at private mailboxes in Beverly Hills, Hollywood, Century City, Cheviot Hills and La Brea, you can quickly and easily access this background check at a local private mailbox near you. Here we look at five of the most frequently asked questions about Live Scan and fingerprinting, so you can better understand what the process involves.
Who Needs Live Scan and Fingerprinting?
Live Scan and fingerprinting are essential parts of background checks that are needed for job applications, licensing and certifications. In certain professions, background checks are essential for maintaining safety and integrity in that field. Background checks are often required for Security Guards, Teachers, Realtors, CPAs, Contractors, Nurses, Doctors, Attorneys, Caregivers for children and the elderly, and other positions.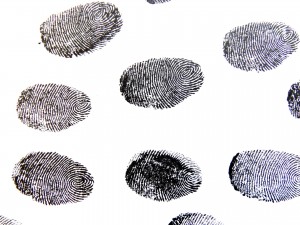 Do I Need an Appointment For Live Scan Or Fingerprinting?
Most private mailboxes and notaries can provide Live Scan and fingerprinting with no appointment necessary. Simply go to your local private mailbox with your background check request, and the live scan test or fingerprinting can be completed at your convenience.
However, to ensure minimal wait times and a smooth procedure, it's always best to make an appointment where possible.
I've had Fingerprinting and Live Scan Done Before. Do I Need To Do It Again?
Yes, every time you are issued a request to perform a Livescan or fingerprinting check, it is necessary to submit a new test. The Department of Justice cannot share your personal information with other parties, so for every agency you receive a new fingerprint request from, you must submit a new set of fingerprints.
Each Live Scan form is related to the specific agency that issues it and a new Live Scan needs to be retaken for each new request.
Can I Check The Status of my Fingerprint Check?
In most cases, results from the Live Scan test are sent back from the Department of Justice to the issuing agency within 48 hours, although it can take up to 15 days. Ink fingerprinting results may take even longer to return. If the requesting agency has not received the results of your scan after this time, you can call or submit a form to check the status of your Live Scan test.
What if my Fingerprints or Live Scan is Rejected?
Sometimes Live Scan or fingerprinting results are rejected simply because the test was not fully effective. Your fingers may have characteristics that are difficult for the Livescan machine to capture, such as callouses, cuts or scars. If this happens you can simply rescan your fingerprints, taking more care to capture the unique aspects of your fingerprints.
With Live Scan and ink fingerprinting available at a private mailbox near you, you can quickly and easily complete this essential part of your background check, securing your new job, certification or license even sooner.