5 Easy Steps for Completing Fingerprinting and Employment Background Checks
If your potential employer or license holder has handed you a request for a Live Scan service or fingerprinting, this is a good sign you're on your way to securing a new job or professional license. However, you may now be faced with the question of how to find the most convenient and easy way get your Livescan or fingerprint recorded. You might also be wondering why exactly your employer or license holder needs your fingerprints in the first place? Here we take a closer look at the process of Live Scan service or ink fingerprinting and how easy it can be to complete, as well as some of the reasons fingerprint or Live Scan requests may be issued.
Why Fingerprinting?
Your fingerprint is totally unique to you, and can be used as a specific way to identify you. Fingerprints are collected by State and Federal Justice Departments to keep a record of people, and particularly in regards to any history of arrest or prosecution a person may have. For professionals such as security guards, teachers, realtors, notaries, accountants, contractors, nurses/doctors, attorneys, pilots, pharmacists, and others, background checks are essential to establish the individual's suitability for the role and to fulfil employment requirements. When a fingerprint or Live Scan record is collected, this information can be used to conduct a fast and accurate background check to supply to your future employer.
The Steps of Fingerprinting and Identification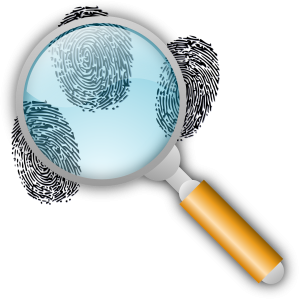 In California, fingerprinting must be performed by a certified fingerprint roller or qualified law enforcement personnel. One of the quickest and easiest ways to get qualified fingerprinting and background checks completed is to visit a notary public at your local private mailbox. Private mailboxes across Los Angeles in Beverly Hills, Hollywood, West Hollywood, Beverlywood, Westwood, Miracle Mile and La Brea provide onsite Live Scan and notary services where your fingerprinting can be efficiently completed.
The process of fingerprinting or Live Scan services is completed in 5 easy steps as follows
Your employer or license holder provides you with a fingerprinting or Live scan request form as part of a background check. Locate a private mailbox with notary service and either make an appointment or simply walk in.
At the private mailbox center, the notary will take your form and perform an initial identification check.
The notary will take your fingerprints using either the Live Scan service or ink rolling of fingerprints. Once the payment is makes for the service, the private mailbox center will send your fingerprints to the relevant State or Federal Department.
While the processing time for a fingerprint check always varies, processing usually takes 3-7 days to complete. If your fingerprints correlate with any past results or open cases, processing may take longer.
The results are emailed and sent to the requesting agency once they have been processed and finalized, without any need for further input from you or the notary.
Privacy
Fingerprinting and background checks are a private matter, and your results can't be shared between employers or fingerprinting providers. That's why you need to complete a new set of fingerprints each time you are issued with a background check or fingerprint request.
If you need fingerprints or a background check completed to secure a new job or obtain your professional license, visit a notary public at your local private mailbox to get efficient and up to date service for both ink fingerprinting and Live Scan service.