What's The Best Shipping Option For My Parcel?
When considering how you're going to ship a parcel there's a lot of options that you may need to weigh up. Will your parcel be shipped domestically or internationally? Is it a large sized parcel or small parcel? And what is the weight? All of these factors will affect which method you choose to ship your parcel and also how much it will cost.
If you are shipping your parcel from the US, there are a number of options for you to choose from including United States Postal Service, DHL, FedEx, UPS or a private mailbox. Here we look at how to choose the best shipping option for your parcel.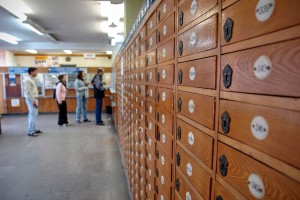 Size of Parcel
The size of your parcel will not only determine which shipping options are available to you, it will also help you determine which option is the most economical and suitable for your needs. Many shipping companies evaluate parcel size based on dimensional weight, which takes into account the physical dimensions of the parcel as well as the actual mass. In this case, if you have a parcel with a weight or dimensional weight of over 2 pounds, it can be more economical to use a shipping courier as opposed to USPS. However, it's good to have the option of using a shipping courier as this may be more economical for items over 2 pounds. A private mailbox offers the ideal solution with shipping options available from a range of providers, to cover  a wide range of parcel sizes. A private mail box offers the ability to handle fragile, urgent and international shipping too.
Private mailboxes also have all of the facilities on site that you need to correctly package your item including envelopes, shipping boxes, wrapping paper, packing material, stamps, and all the other mailing supplies necessary to send your parcel safely and securely.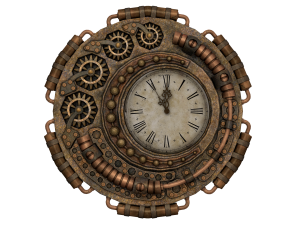 Time Frame
With today's busy lifestyles, time is often against us. Many of us don't have the time to package, wrap and send our parcels ourselves, and when we need something sent, we need it sent quickly. This means that more and more people are choosing priority mail and express mail options to send their parcels. If you want the best value overnight or express mail option, you will need to take into account offers from a number of different couriers.
If time is really short, one of the best options is choosing a private mailbox. Private mailboxes can package, wrap, and ship your parcel within the shortest possible time frame to get your item to its destination sooner. This saves you the time and hassle of having to correctly package your parcel, find a shipping company and send your parcel, as all these services can be included by choosing a private mailbox.
Reliability vs. Cost
For most people, choosing a shipping company often comes down to considering reliability versus cost. Many shipping companies that are cheaper don't have the same record for reliability and trustworthiness as the more reputable companies. However, some of the more trustworthy shipping companies can be very expensive for the item shipped. In the end, the decision has to be based on a personal evaluation of the importance of your parcel, and how much you're willing to spend on the shipping.
Every parcel is unique in terms of size, value, and delivery location, so you may need to weigh different shipping methods in each case in order to make the best choice. With a private mailbox you always have a number of different  shipping options to choose from. A private mailbox offers  all these options in one place, along with facilities to pack and wrap your parcel to keep it safe so that it arrives at its destination in a timely and secure manner.